Radio

I've appeared many times on national and local radio, usually to talk about maths in everyday life, or about ways to make maths more engaging for adults and children. I'm probably best known for appearances on More or Less, presented by Tim Harford - I've appeared on most series since the programme started in 2001. Aside from More or Less, here are my three favourite radio appearances:
I was the teatime guest on Test Match Special in September 2021 - Listen Here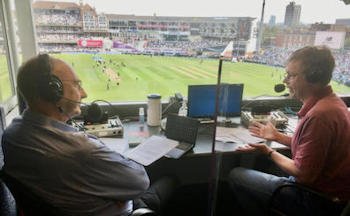 In 2018 I was the guest on Michael Rosen's Word of Mouth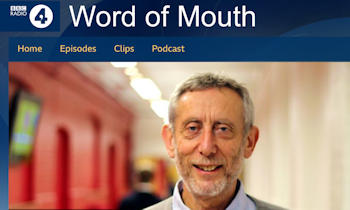 Watch me being interviewed by John Humphrys on BBC Today programme in 2016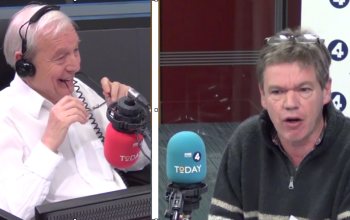 My radio CV....
RADIO 5LIVE
Nicky Campbell Breakfast Show
Evening sports show with Mark Chapman
Drive Time
RADIO 4
The Today Programme (topics including Estimation, Murphy's Law, Football Managers...)
More or Less (topics including: Richard III, Charlie's Golden Ticket, Hannah's Sweets...)
Word of Mouth with Michael Rosen
Open Book with Mariella Frostrup
The PM Programme
Broadcasting House
The Indispensibles with Lynne Truss
Front Row with Mark Lawson
Puzzle Panel with Chris Maslanka
5 Numbers with Simon Singh
You and Yours
Home Planet
Inside Health
RADIO 3
The Verb
RADIO 2
Simon Mayo Drive Time
Steve Wright in the Afternoon
The Jeremy Vine Show
BBC LONDON
Danny Baker
Robert Elms
Vanessa Feltz
ABSOLUTE RADIO
The Christian O'Connell Breakfast Show
BUT NOT RADIO 1.....YET